THE FINAL TOUCH
The wide range of original IRSAP accessories allows the radiator to be completed. Matching towel holders, hangers and valves make each piece unique and personalized. The hydraulic connection elements, wall and floor fixing elements and electric resistances represent the answer to every installation request .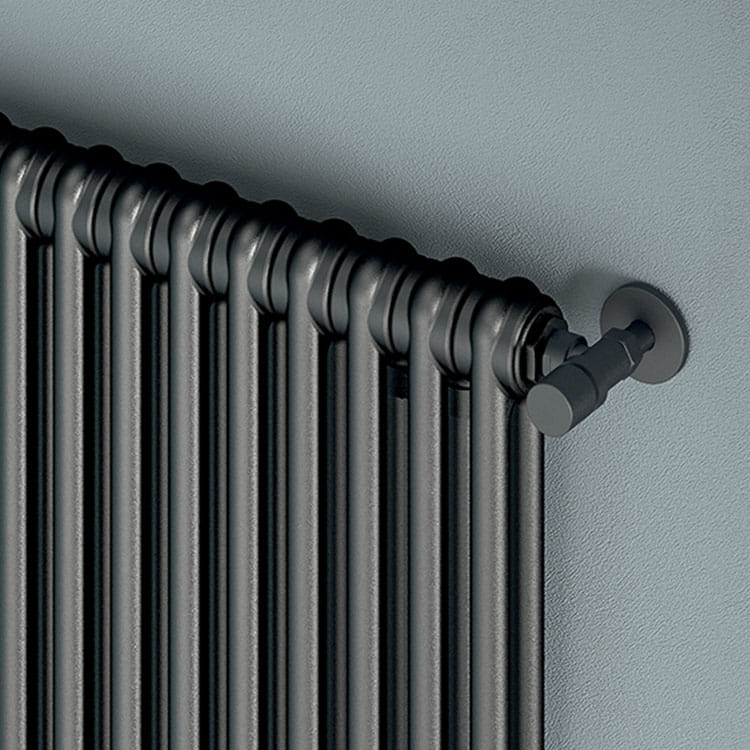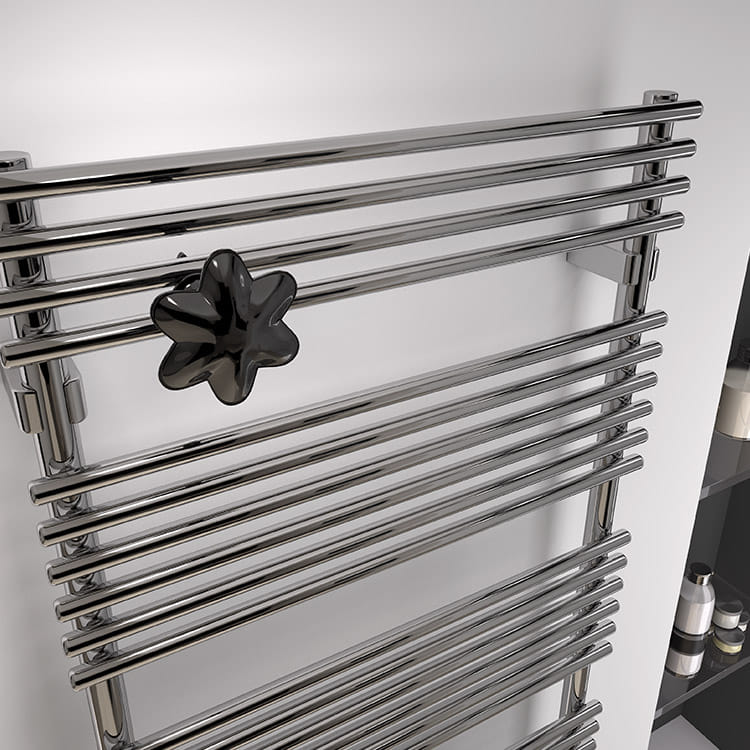 HANG UP COMPLEMENTS
Hang Up accessories are the perfect complement to fully express the aesthetics of the radiator and make it original but also practical. Perfect for hanging bath towels, washcloths and bathrobes that always remain warm and dry, ready to transform every moment into pure relaxation.
The fixing system is practical and easy to assemble even when the radiator is already installed.
TOWEL HOLDER
Practical and functional accessories for drying and heating towels, tea towels, scarves and any type of garment. They can be positioned with the radiator already installed and can differentiate the products according to the room where they are installed (entrance, bathroom, kitchen).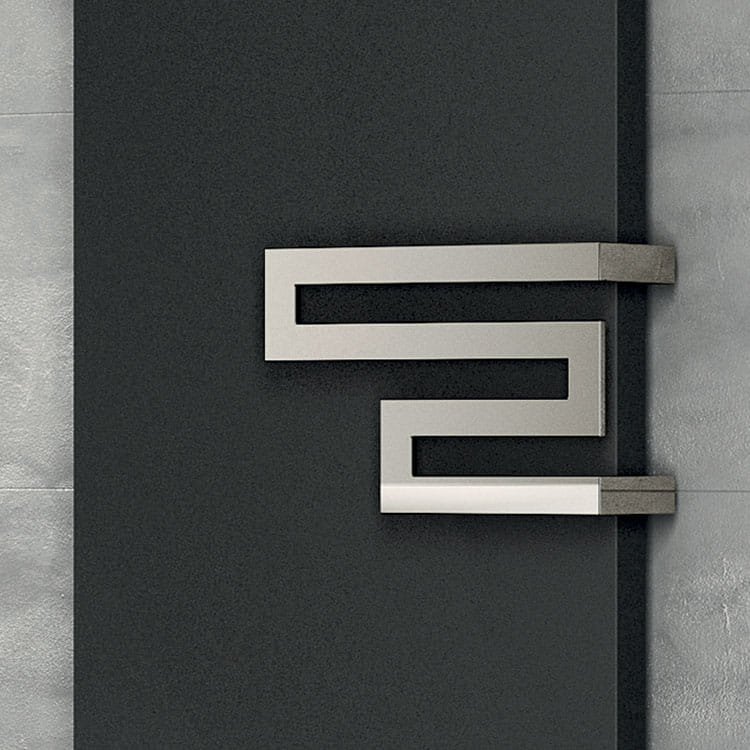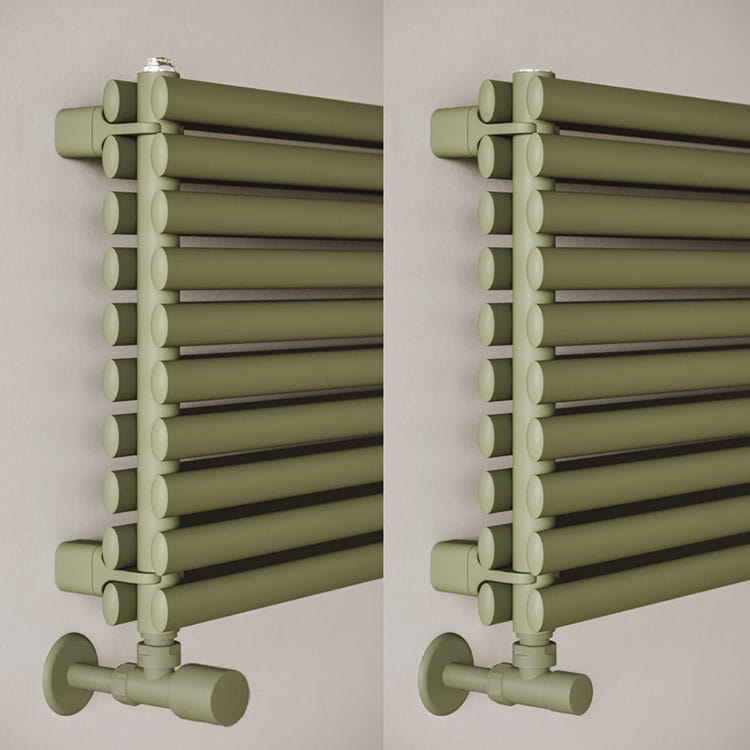 ACCESSORIES FOR THE
HYDRAULIC CONNECTION
On each radiator, in addition to the vent valve, a valve and a lockshield must be mounted to connect the heating body to the heating system. The valves are equipped with a knob for manual adjustment and can be used to regulate the water flow and therefore the temperature. The valve and lockshield kits are of different types to allow an always optimal connection.
FIXINGS
These indispensable accessories have been designed to cover any installation requirement, both on the wall and on the floor.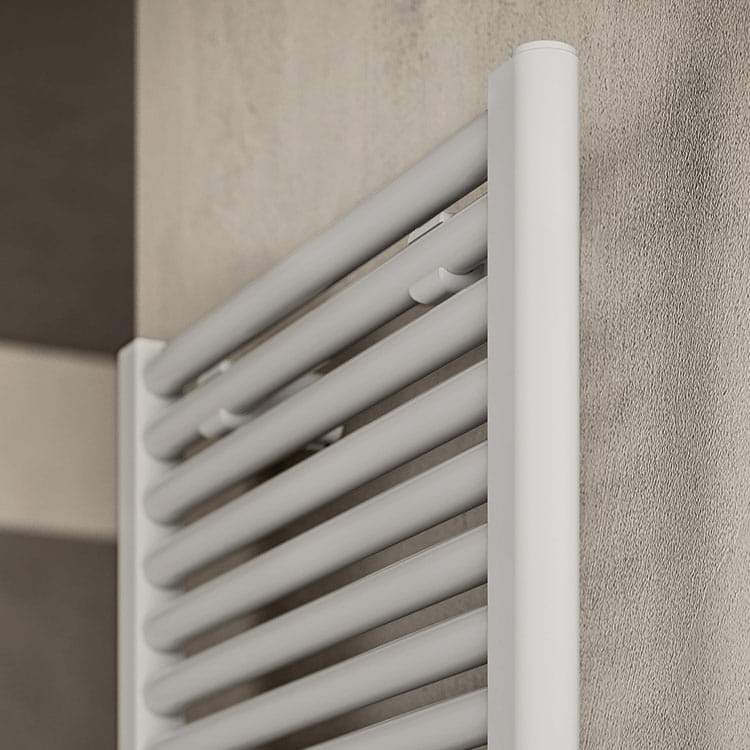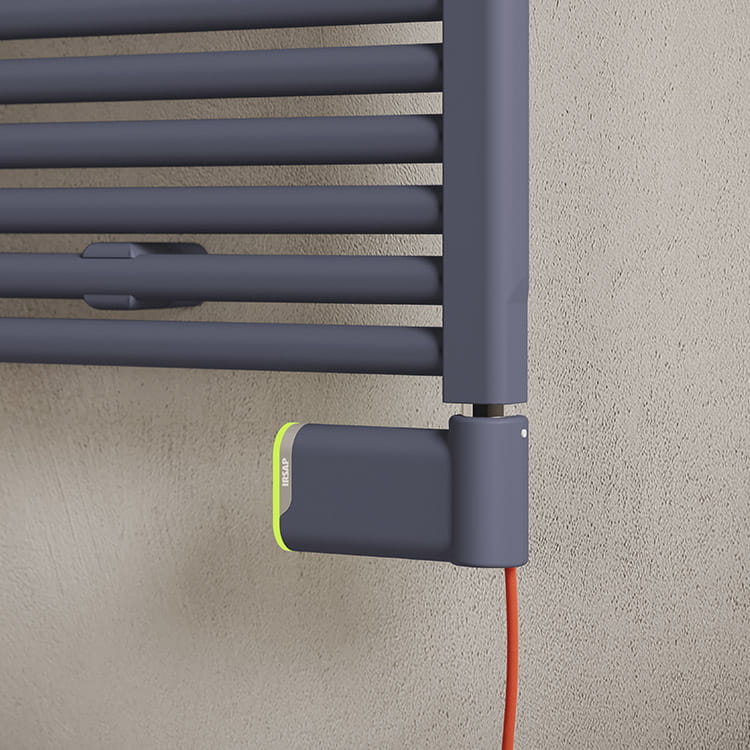 ACCESSORIES FOR ELECTRIC OPERATION
These are resistors, fittings and controls to electrify the radiator. The resistors available range from the simple on/off (turned on/off), to those with a regulator for internal or room temperature control, up to the more advanced ones with wireless digital electronic control.