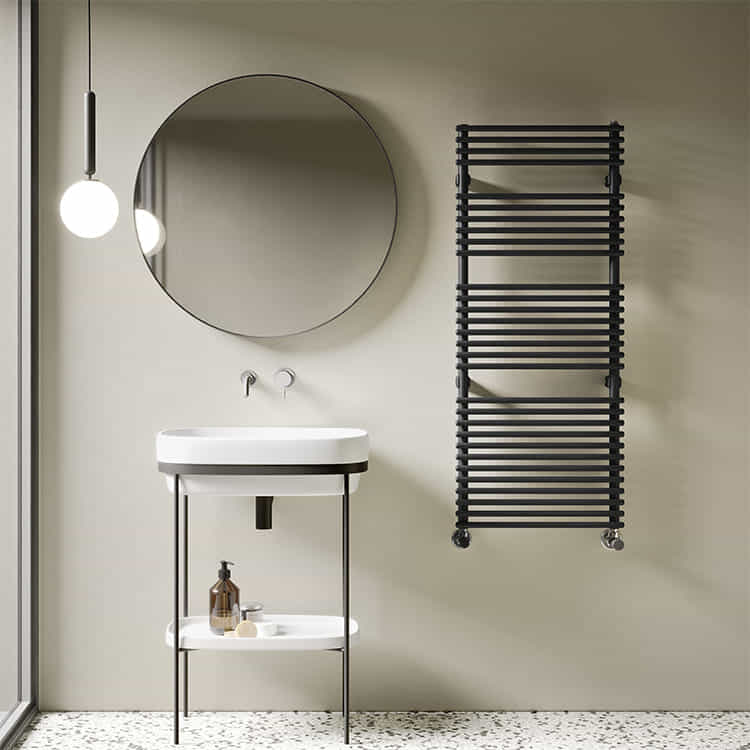 BATH
The bathroom is the home space dedicated to well-being, where you can relax and take care of yourself, which is why choosing the most suitable radiator for your needs is important for creating a welcoming and comfortable atmosphere.

In this context, the classic towel warmer plays a double role: aesthetic and practical. The typical vertical ladder shape, made up of two vertical tubes and a series of horizontal tubes, is reinterpreted within the range in a contemporary key, proposing different models with a unique and refined design where functionality and elegance are integrated.

Soft and sober shapes represent the answer to the need for ease of cleaning required by this space.
UNIQUE AND REFINED
A range that offers multiple customization possibilities thanks to the different finishes available and the accessories, such as towel rails or hangers , which allow you to complete the radiator making it unique and refined.
MIXED OPERATION
Many of these models can easily be transformed into "mixed operation" radiators, without having to make changes to the hydraulic connection or wall fixing, thanks to the insertion of an additional electrical resistance which allows them to operate in electric mode. In this way well-being and warmth are guaranteed in every season of the year, even when the heating system is off.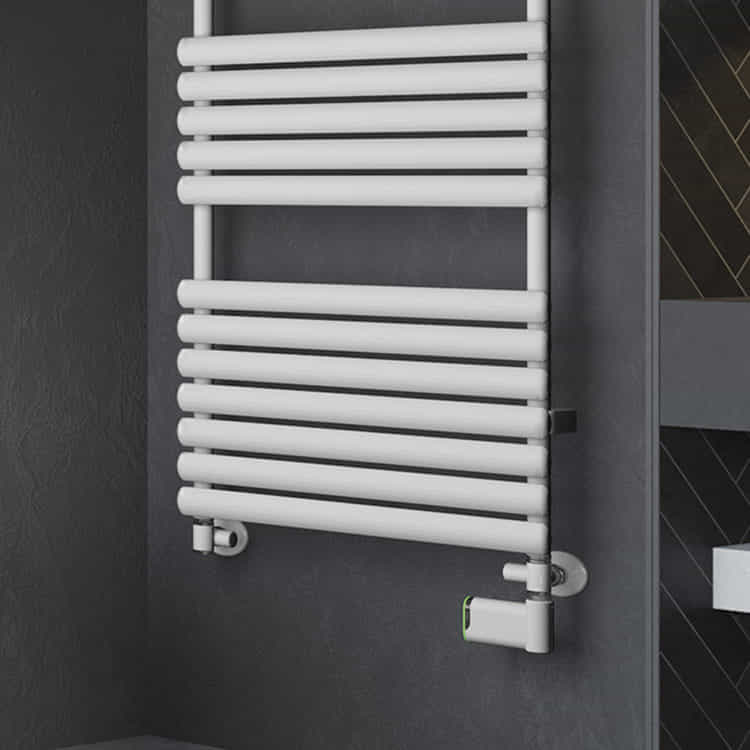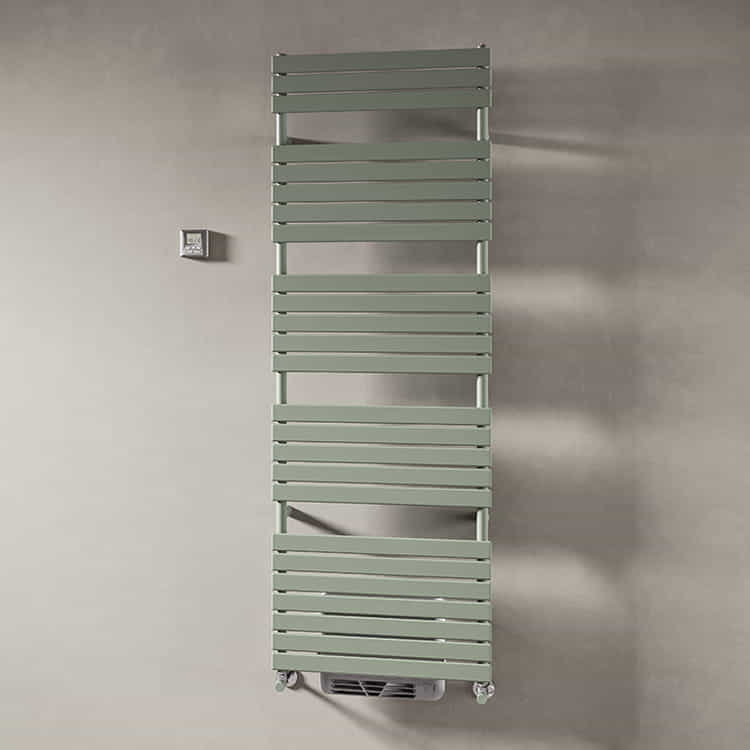 BOOSTER
This range offers a further possibility of customizing the temperature, ideal for a space with different heat needs. In fact, by adding an air diffuser with integrated resistance ("Booster") it is possible to increase the thermal power and obtain more heat from the radiator.
PRACTICALITY AND AESTHETICS
The construction characteristics of some models allow the radiator to be transformed into a real clothes horse, combining practicality and aesthetics.
ELECTRIC VERSIONS
Some of the radiators in the range are also available in the electric version, for operation not tied to the traditional plumbing system which allows immediate heat with remarkably simple installation.

Compatibility with the innovative IRSAP NOW system allows intelligent and optimal management of the domestic climate, personalizing the temperature of each room and programming it remotely to obtain the desired comfort quickly and easily.