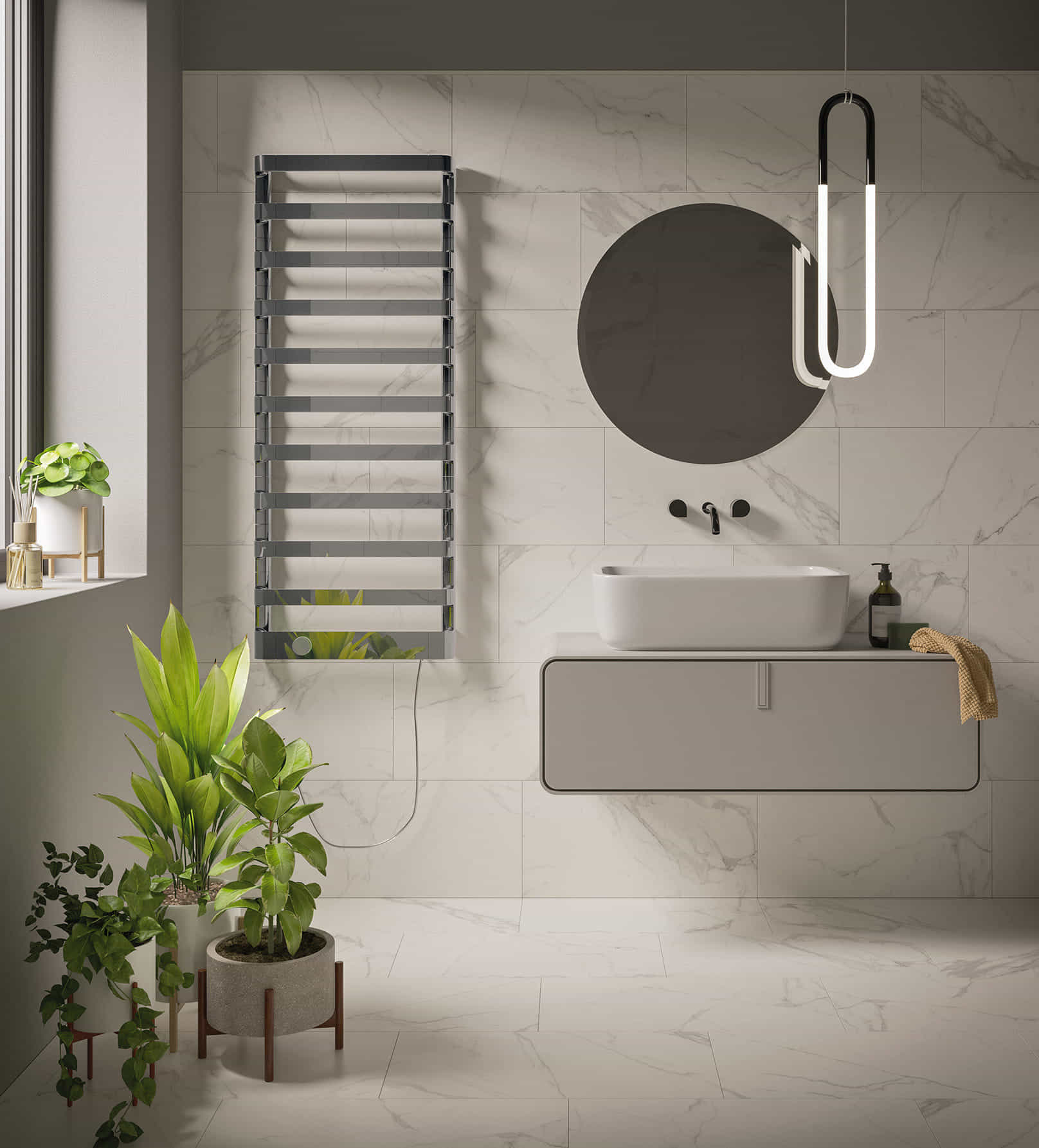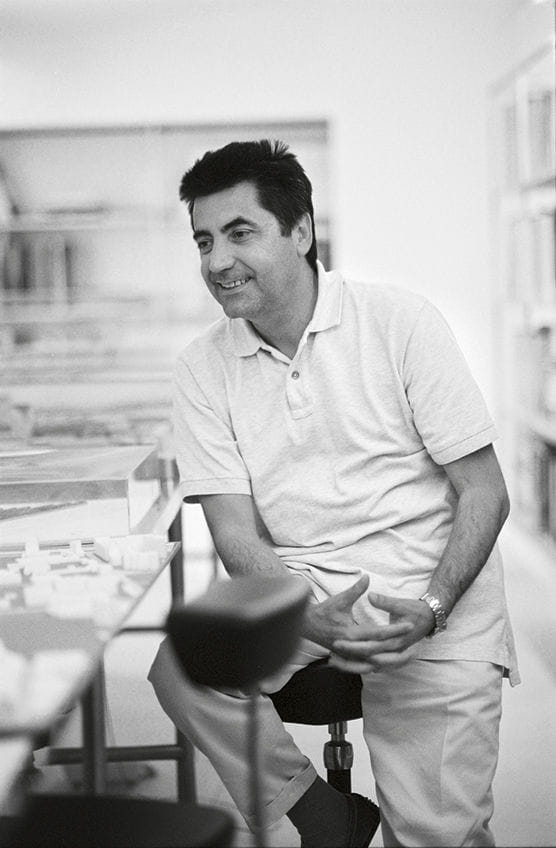 When a successful company like Irsap discovers the stylistic synthesis of Antonio Citterio, the result in terms of both aesthetics and performance is impeccable. Our meeting led to the development of a line of authentic design heating elements that speaks the immediately recognizable language of a designer who symbolizes Made in Italy spirit and production. These are products that can be easily inserted in any surroundings thanks to the discretion adopted in their physical configuration. Every single detail has a simple story and a truth to tell: fashion trends come and go without a trace, true design, instead, leaves its mark. Design remains at the disposal of anyone who designs interiors and those who desire to fill these rooms and areas with their own desires and dreams.
Antonio Citterio
The STEP_E radiator is available in 3 models of dimensions and powers designed to guarantee the best comfort in the bathroom. Ideal not only as a primary source of heat but also as an integration of radiation systems, and for second homes, where a heating system is not always present. The lower slat houses the control (push & round) of the electrical resistance and allows, in a single gesture, the management of the room temperature.
Construction features
flattened pipes in aluminium, 40 mm height
long electricity cable: 1.200 mm (lower right side cable outlet), SCHUKO plug
II insulation class, IP 24
SEMPLICITY
Light that designs shapes and reflections, together with profiles that enhance the unique, innovative design. The radiator's built-in ergonomic push & round control unit guarantees the adjustment of every heating function, from switch-on to switch-off, from the setting of the temperature to the other operational parameters with just one single, user-friendly gesture.
Colors and Finishes
| Model | Deph  (mm) | Height (mm) | Width (mm) | Weigth (kg) | Electric Power (Watt) |
| --- | --- | --- | --- | --- | --- |
| STEP_E_775_ 7 el. | 107,0 | 775 | 500 | 15,50 | 250 |
| STEP_E_1255_11 el. | 107,0 | 1255 | 500 | 24,60 | 450 |
| STEP_E_1735_15 el. | 107,0 | 1735 | 500 | 33,80 | 650 |
Standard equipment
• wall fixing systems the same finish as the radiator • IR remote control
Name
Type
Download

STEP_E_L500_11EL

3D models

3D models

STEP_E_L500_15EL

3D models

3D models

STEP_E_L500_7EL

3D models

3D models