Orimono
A round geometry with 1400 mm diameter completely in aluminum, dressed with a fabric of 90% natural wool and only 10% nylon. Radiator presented in sage, brick and saffron colors coupled with a white frame; avio and ash combined with an anthracite frame. ORIMONO is available in the hydraulic and electric version.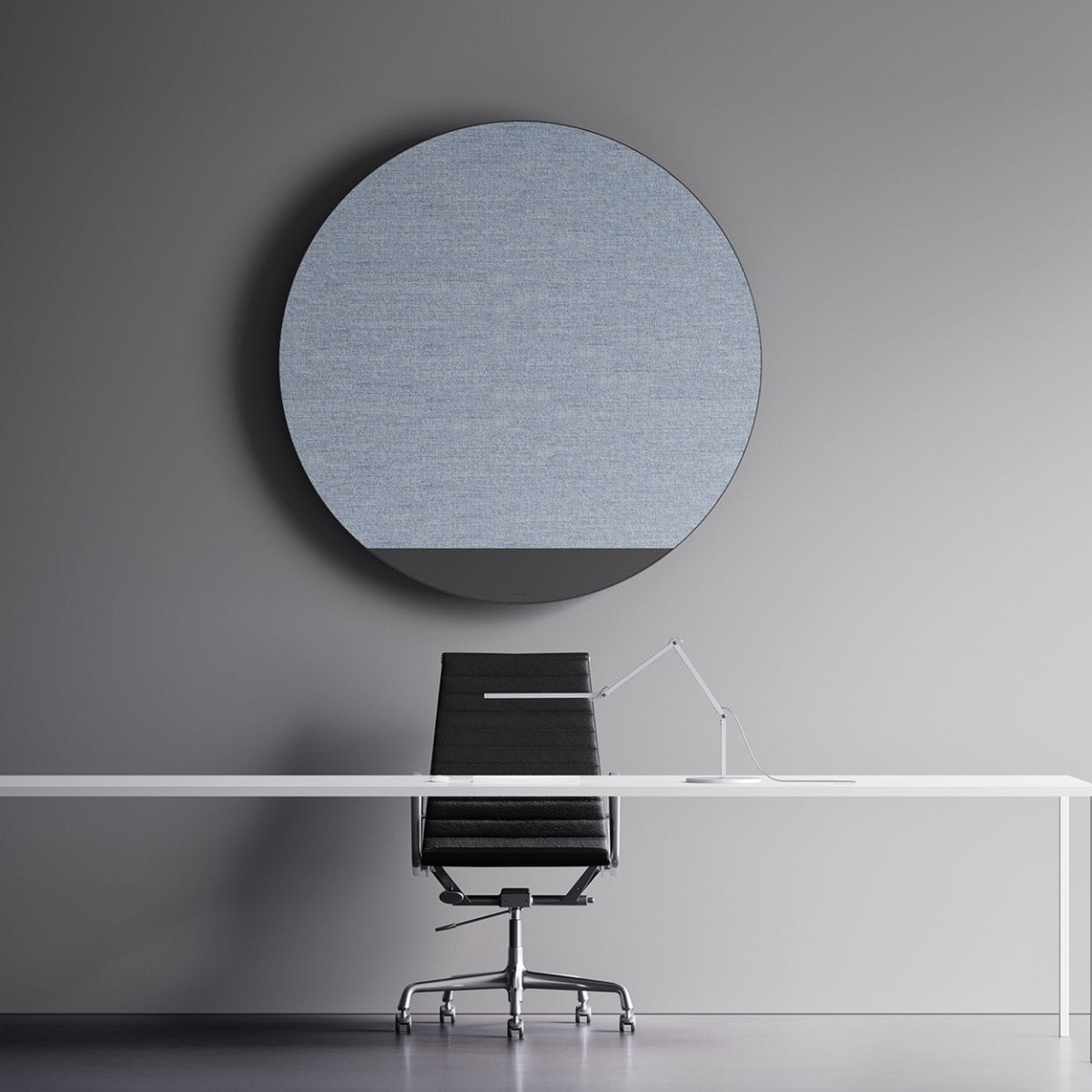 radiating plate
1/2" Gas right threading
maximum working pressure 4 bar
maximum working temperature 95°C
radiator with fabric finishes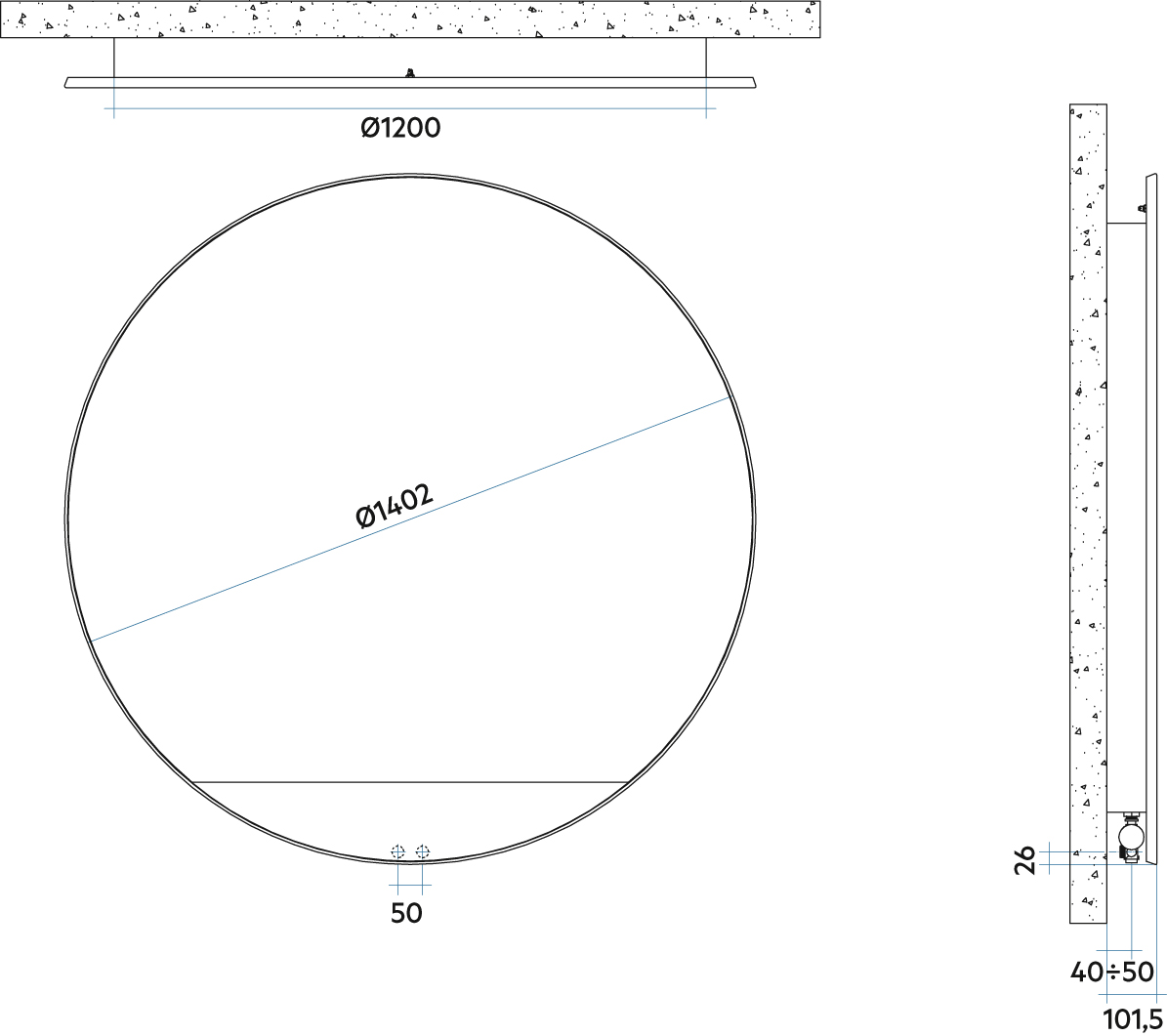 Model
Depth (mm)
Height (mm)
Width (mm)
Conn. centre (mm)
Weight (kg)
Capacity (lt)
Exponent
Orimono
101,5
1402
1402
50
49,00
1,70

2.365,0

595,9

693,0

530,2

375,4

230,8

1,200
(*) Thanks to the high performance of Irsap ORIMONO radiators, the ideal Δt for low temperature projects is Δt at 30°C.
For Δt different from 50°C use the formula: Q=Qn (∆t / 50)n
Standard equipment
innovative water connection system installed on the product complete with fittings for connection to copper pipes (12, 14 and 15 mm diameter) and multilayer pipes (14 x 2 thick and 16 x 2 thick)
system for fixing to the wall incorporated in the product
air vent
| | | | |
| --- | --- | --- | --- |
| Catalogs | Catalog 2023 | Catalog 2023 | |
| Catalogs | Color chart 2023 | Color chart 2023 | |
| Installation Manual | 1083M0121_IRP00617_MONTAGGIO_ORIMONO_IDRAU | 1083M0121_IRP00617_MONTAGGIO_ORIMONO_IDRAU | |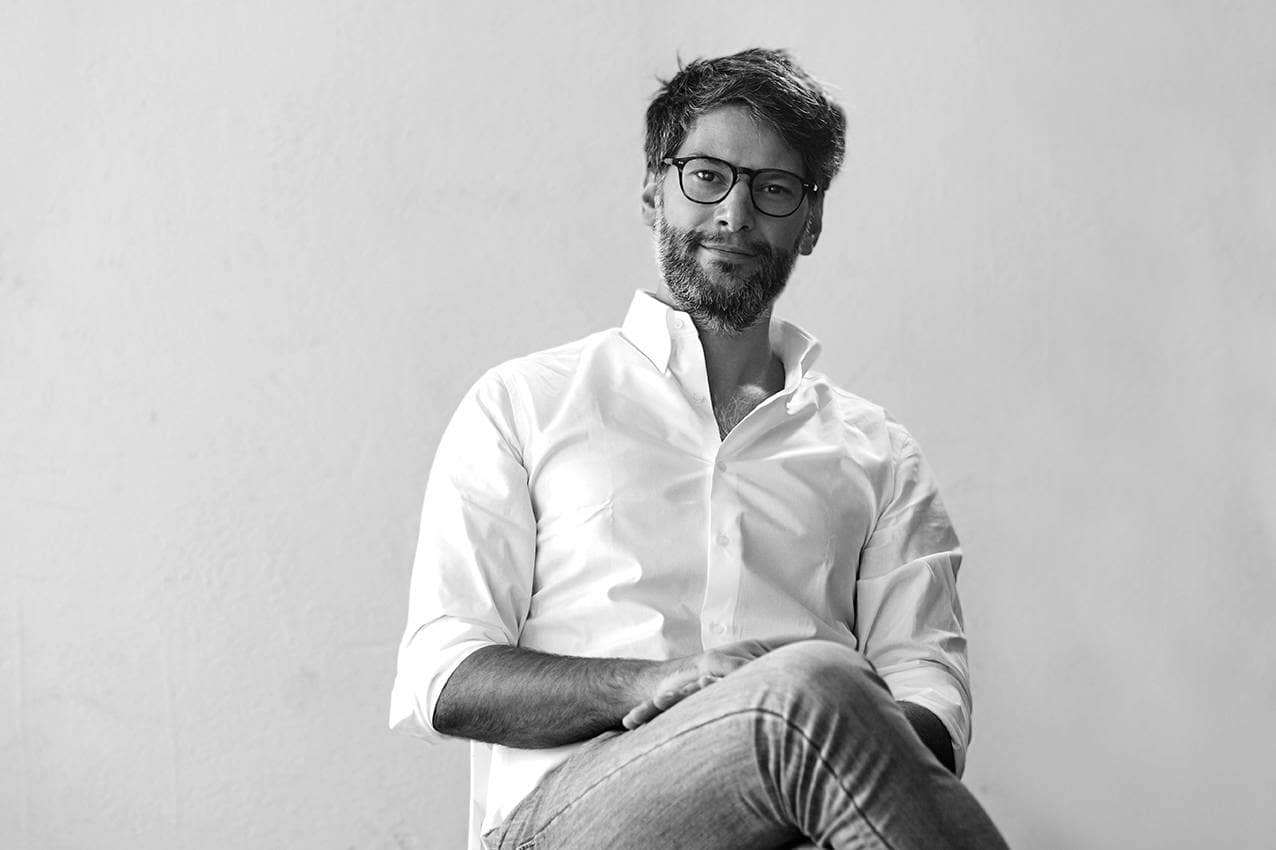 Marco Taietta was born in Verona (Italy) in 1979. He graduated at the Venice University of Industrial Design in 2004. Before graduating, as an assistant / trainee, he had been undertaking several working experiences; to mention one, the most important was with a famous Spanish architect, Patricia Urquiola, in 2002. In the meanwhile he took part in some national ambitious design projects (a lamp for Foscarini) as well as an European – wide known one (project and development of a showroom in Madrid). In 2003 he joined the Palomba & Serafini Associates design firm, where he broadened his knowledge of interior design, exhibit design as well as product design, managing several design projects for some Italian Companies such as Crassevig, Iris ceramics, Schiffini, Tubes heating radiators, Zanotta e Zucchetti faucet equipments.
Marco Taietta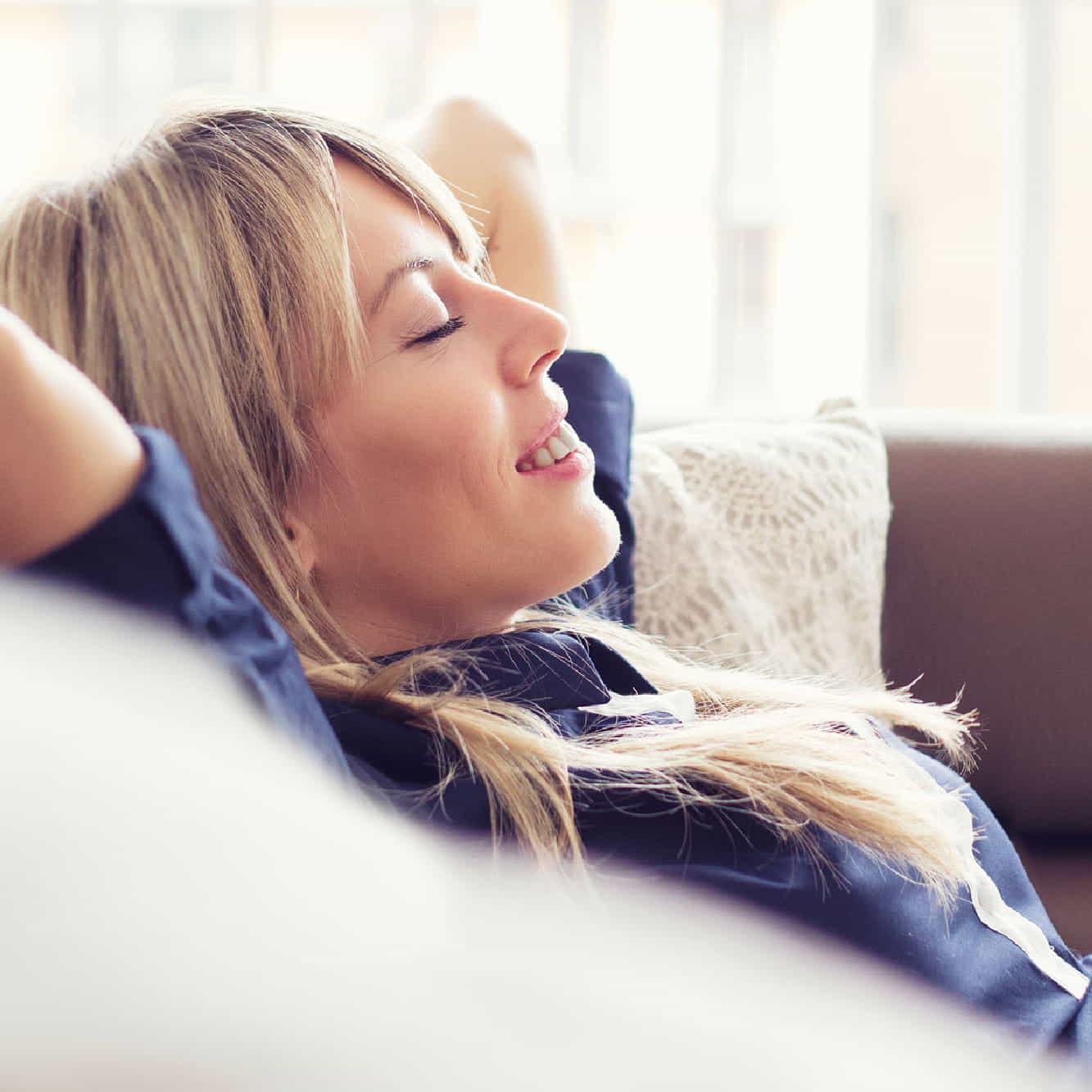 Calculate the power
How to choose the Orimono radiator for your home? How to know what is the right power to heat each room? Online thermal requirement allows you to identify the most suitable radiator for your living space
Calculate the thermal power of your Orimono
Awards and recognitions
Innovation capability, excellent engineering, synergy of ideas, and revolutionary design make our products the most advanced ever. The Italian excellence of IRSAP is constantly certified by numerous awards that confirm our leadership in the international panorama of design and advanced technological research